Donation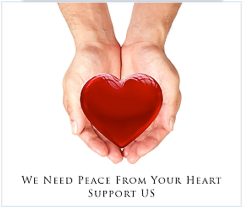 Donation
(Charity Certificate No. 91/9827)
Peace International Foundation (PIF) is a non-profit, tax-exempt charitable organisation, and under Section 88 of the Inland Revenue Ordinance. PIF actively supports United Nations peace initiatives through youth- centered education and community involvement.

PIF is supported by a network of volunteers, who work tirelessly to organize the Hong Kong Peace Festival and other programmes throughout the year. Currently PIF exists and grows on the gracious and gratis efforts of its members and volunteers, especially the young people. We are very grateful for their time and effort in bringing hope and changing lives.

In order for us to continue our endeavours, your donations are essential. Please support us in turning the dream of a better world into reality. Making donations to us is convenient and safe. Donations are grateful accepted through one of the following methods:
Send cheque or money order in any currency to:
Peace International Foundation Limited
c/o Level 7, Two Exchange Square, 8 Connaught Place, Central, Hong Kong.
Direct Transfer to :
Peace International Foundation Limited
Hong Kong Shanghai Banking Corporation (HSBC)
A/C No: 004 808 546485 -001      Swift Code : HSBCHKHHH KH (for overseas transfer)
(Please email us with your donation details to acknowledge your kind donation)
Thank you sincerely for your kind generosity. Official Receipt will be sent to our valuable donors for tax deduction.
Please contact us for further information
Email: peace1@peace-intl.org